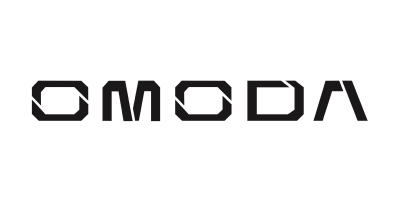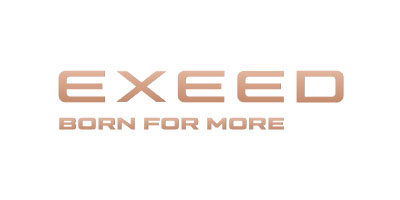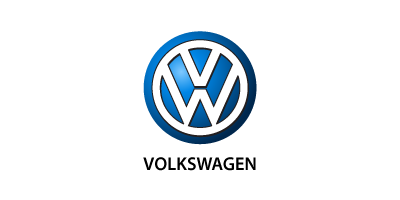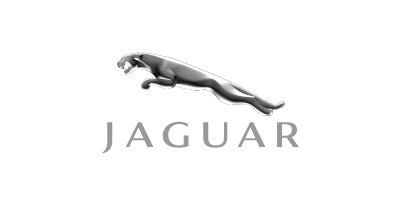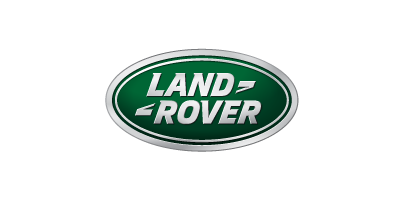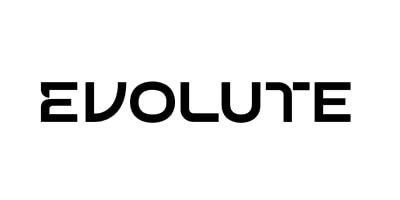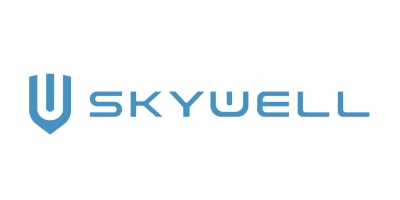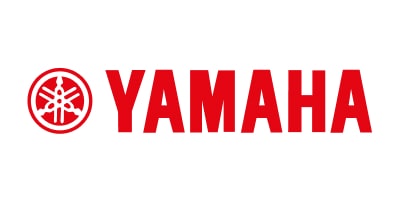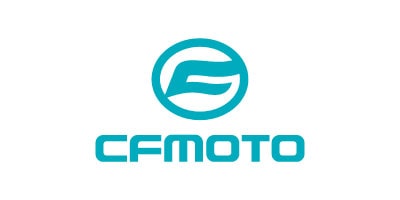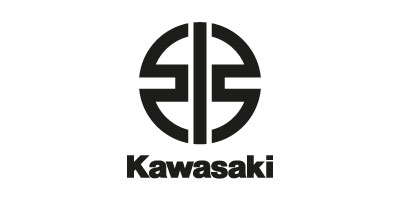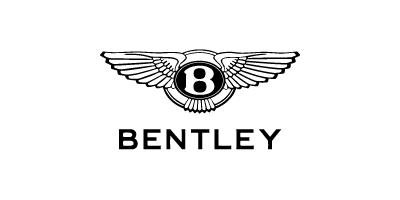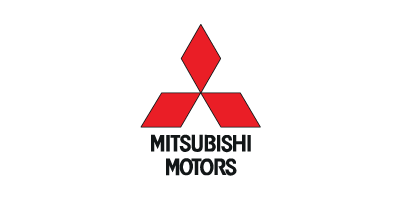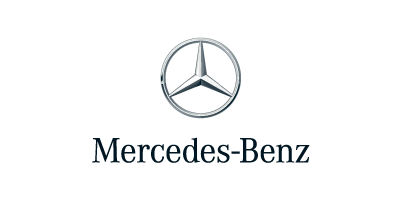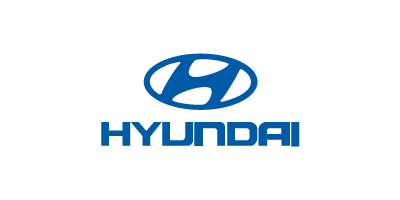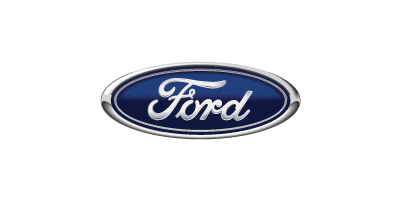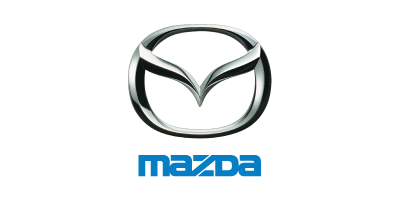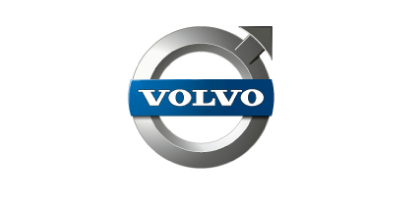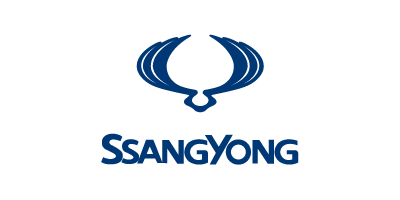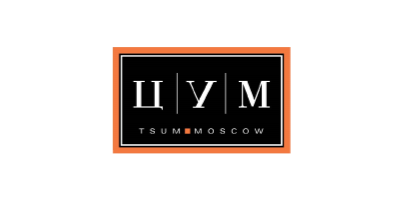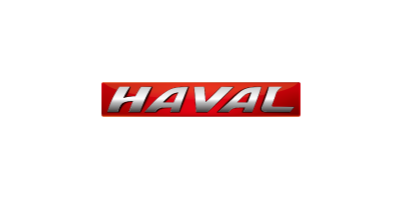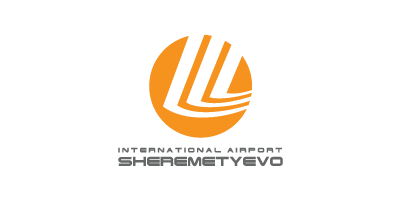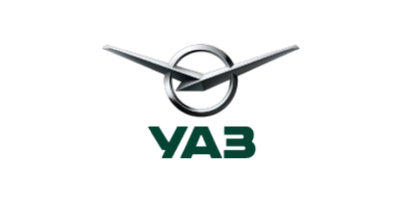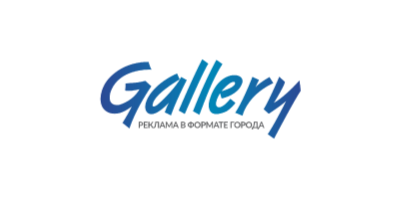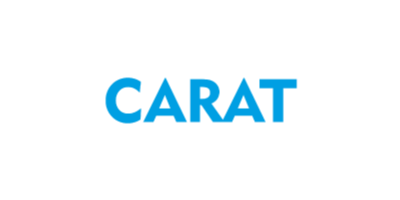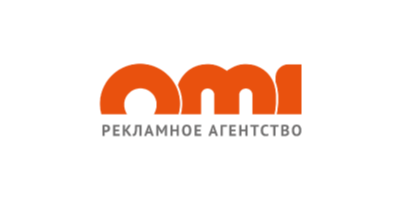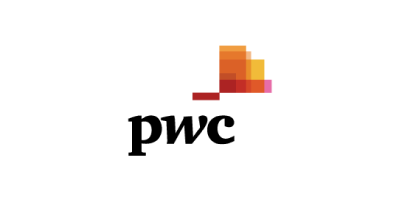 Volkswagen dealer network rebranding in 2021-2022 in Russia and CIS
102 of 142 showrooms have agreed contract with us
We have imported from Germany, produced, delivered and installed. New Brand Design CI elements:
– logos
– pylons
– welcome walls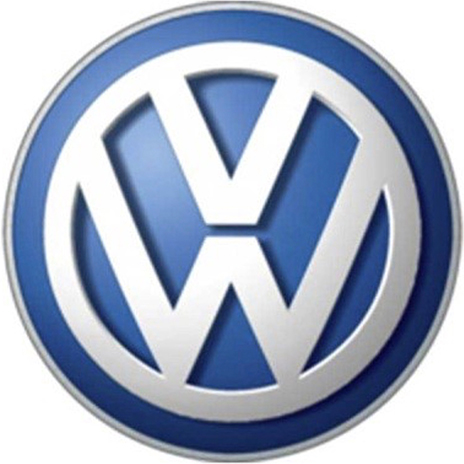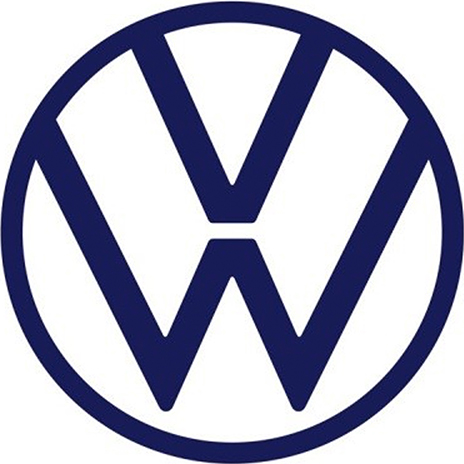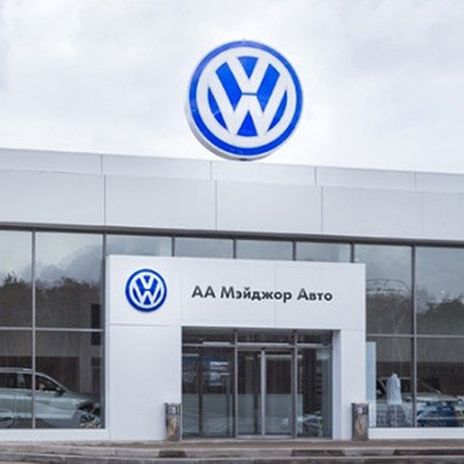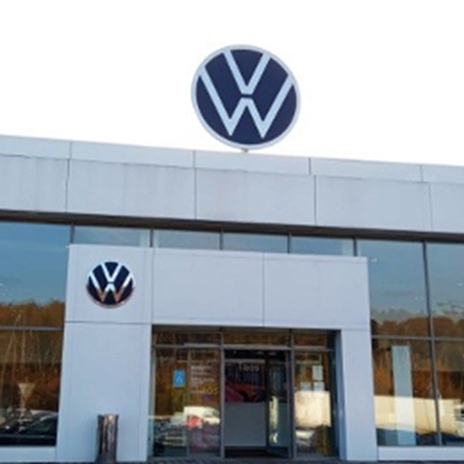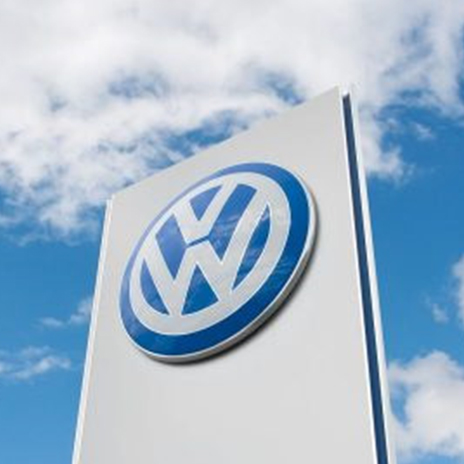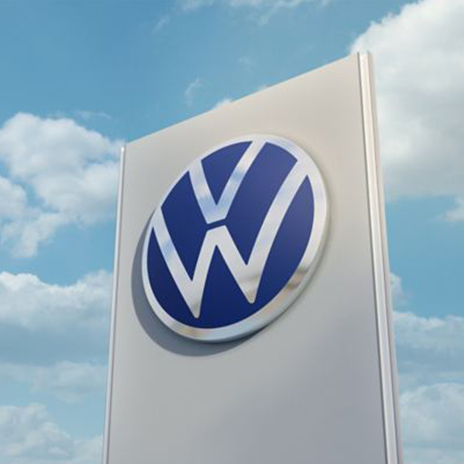 Concept
Starting from the idea to open a new dealership, store or re-branding existing one up to concept creating and architectural design.
Design
Design documentation development for the signage and projects agreement with public authorities.
Production
Signage elements production of any type (facade signs, display letters, flag-mounted signs, roof constructions, pylons, steles, billboards).
Supply
Signage elements delivery to the client`s address. Packing, loading and insurance of freight. Customs clearance in the case of imported structures supply.
Installation
Installation and maintenance service
Well-timed maintenance service, dismantling and CI reinstallation.
Market launch
The most important milestone for our clients is market launch after passing a technical audit and facility opening for customers – the reason we are working for.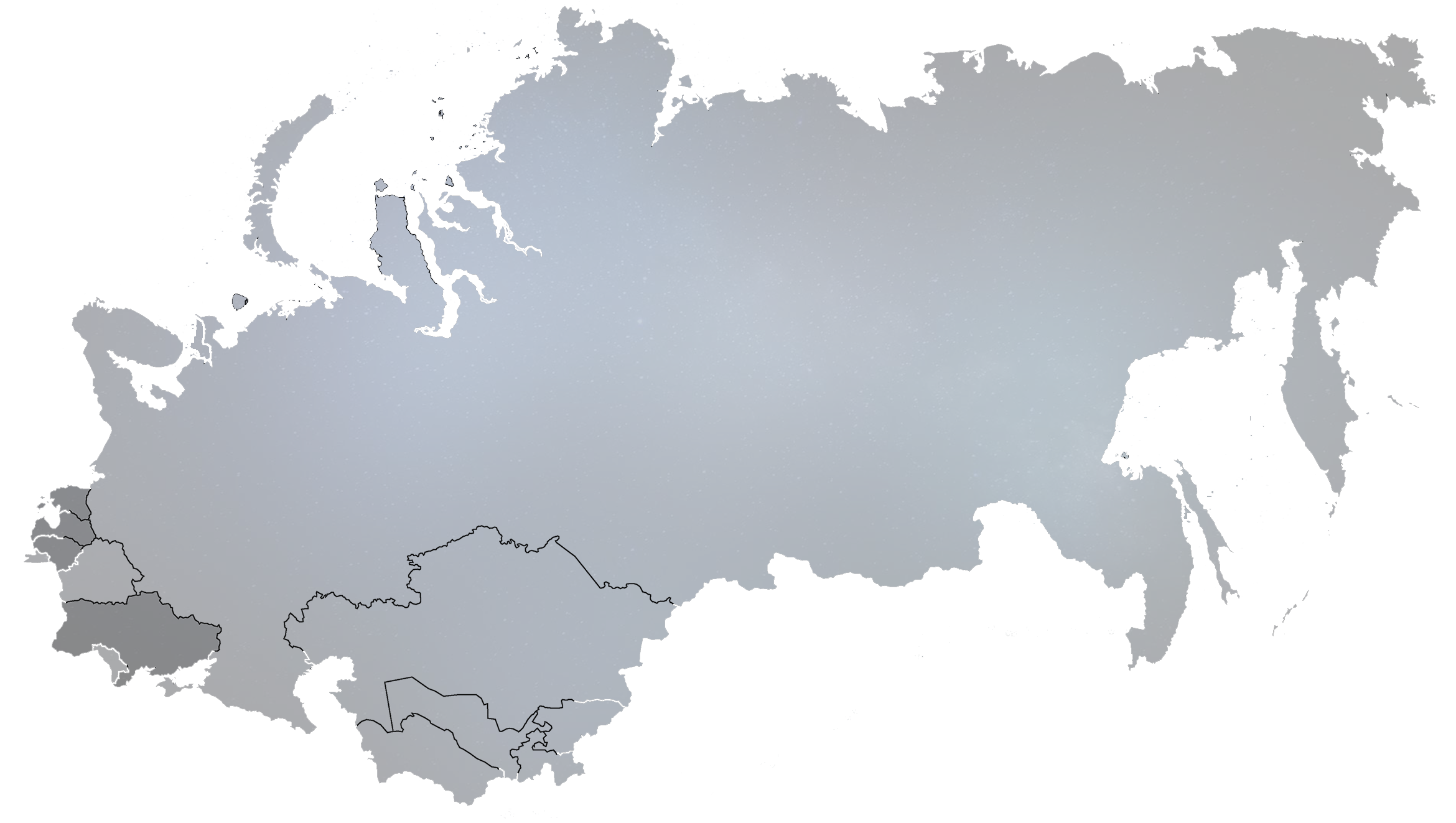 Санкт-Петербург
Воронеж
Минск
Саратов
Оренбург
Уфа
Пермь
Волгоград
Баку
Нижний Новгород
Самара
Челябинск
Благовещенск
Владивосток
Ростов-на-Дону
Краснодар
Великий Новгород
Архангельск
Мурманск
Алматы
Нур-Султан
Омск
Павлодар
Томск
Новосибирск
Тюмень
Нижневартовск
Сыктывкар
Иркутск
Чита
Южно-Сахалинск
Петропаловск-Камчатский

































































Москва